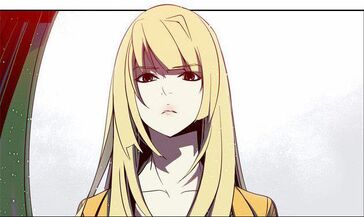 The queen is a ruff 'N' tumble young woman
!
Yoon In Gyi, The Queen, is the daughter of one of the largest corporations of the nation, YK. She is the Wild's League champion the past two years, a second year high school student famous nationwide for her fighting skills. An S Class student, she has no set club but roams amongst them all. She is publically known for being a champion in Tae Kwon Do, Karate, Mixed Martial Arts and Kickboxing.
Ad blocker interference detected!
Wikia is a free-to-use site that makes money from advertising. We have a modified experience for viewers using ad blockers

Wikia is not accessible if you've made further modifications. Remove the custom ad blocker rule(s) and the page will load as expected.